Skip to Content
Back Pain Treatments in the DFW Metroplex
No longer do you need to suffer from upper and lower back pain. Many people walk around thinking this type of pain is normal and it will go away on its own. This is not always the case, though, and you should seek help from the specialized doctors at Pain & Spine Physicians before it becomes a severe problem. We have spent many years developing personal care treatments because we understand no people share the exact same pain experience.
We help treat everything from acute back pain to chronic issues with it. Our team works with you to ensure you can return to your daily life quickly with effective treatments. Give us a call today to schedule your next appointment for a consultation. We will work together to help develop a plan of action to get you the relief you need by offering personalized care. Our doctors and nurse practitioners have received the training required to detect and identify the area of the pain, perform the analysis and physical exam required to assess pain, spine health, and any movement and flexibility issues. We can advise you which physical therapy to start with, help decide which medications will be most effective, offer injection therapy to quickly reduce pain and refer you to trusted surgeons as a very last case resort.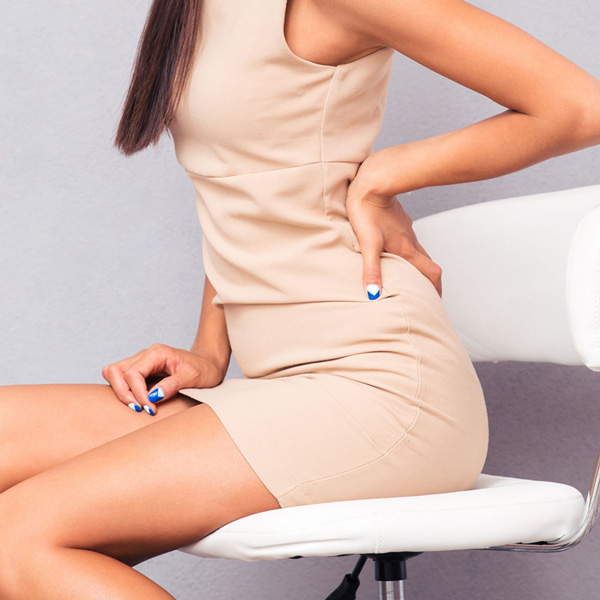 Causes for Lower and Upper Back Pain
Damaging your back doesn't always come from lifting heavy objects or twisting the wrong way in yoga. You can suffer from ailments such as arthritis, fibromyalgia, or osteoporosis. Certain medical illnesses and infections can also cause chronic pain while healing, and you can experience discomfort from particular psychological conditions such as phantom pain. Below are some other possible causes for your chronic or acute back pain:
Damaged vertebrae or vertebrae discs and ligaments
Herniated discs or vertebral fractures
Injured muscles of the lower back or spinal cord
Sciatica pain or other nerve pain
Nerve damage to the peripheral nerves
Internal organ damage to the abdominal area, such as the liver, kidney, spleen, etc.
Call Today to Get Help for Acute and Chronic Back Pain
When you begin to feel your back pain impact your daily life, reach out to our specialists at Pain & Spine Physicians. We help patients all over from our offices in Flower Mound, Frisco, Southlake, Dallas/Richardson, and McKinney. We work with you to develop treatment plans to match your daily routine and attempt to stray away from the standard use of opioids to help you recover quicker and maintain mental stability. Call us today to schedule your appointment!
Don't Live With Pain. Call Now for Relief!