Skip to Content
Answering Frequently Asked Questions About Cancer Pain Relief
Cancer pain can vary significantly by cancer type, stage, and an individual's tolerance for pain. Some cancer patients may experience severe, sharp pain that's constant, while others may experience mild or moderate symptoms that come and go. If you're experiencing cancer pain, Pain & Spine Physicians would be happy to help you find cancer pain relief. Below, you'll find answers to frequently asked questions about our cancer pain management program in North Texas. We encourage you to reach out and schedule an appointment to review a personalized treatment plan based on your needs.
What Causes Cancer Pain?
The cancer itself often causes cancer pain. As a cancerous tumor grows, it sometimes presses up against nerves, organs, or bones and damages surrounding tissues. Tumors can also release pain-causing chemicals. Many forms of cancer treatment, such as radiation, chemotherapy, and surgery, also cause pain. For patients with advanced stages of cancer or recurring cancer, the chance is greater they will experience some form of cancer pain. Breakthrough pain is said to be the most severe and persistent.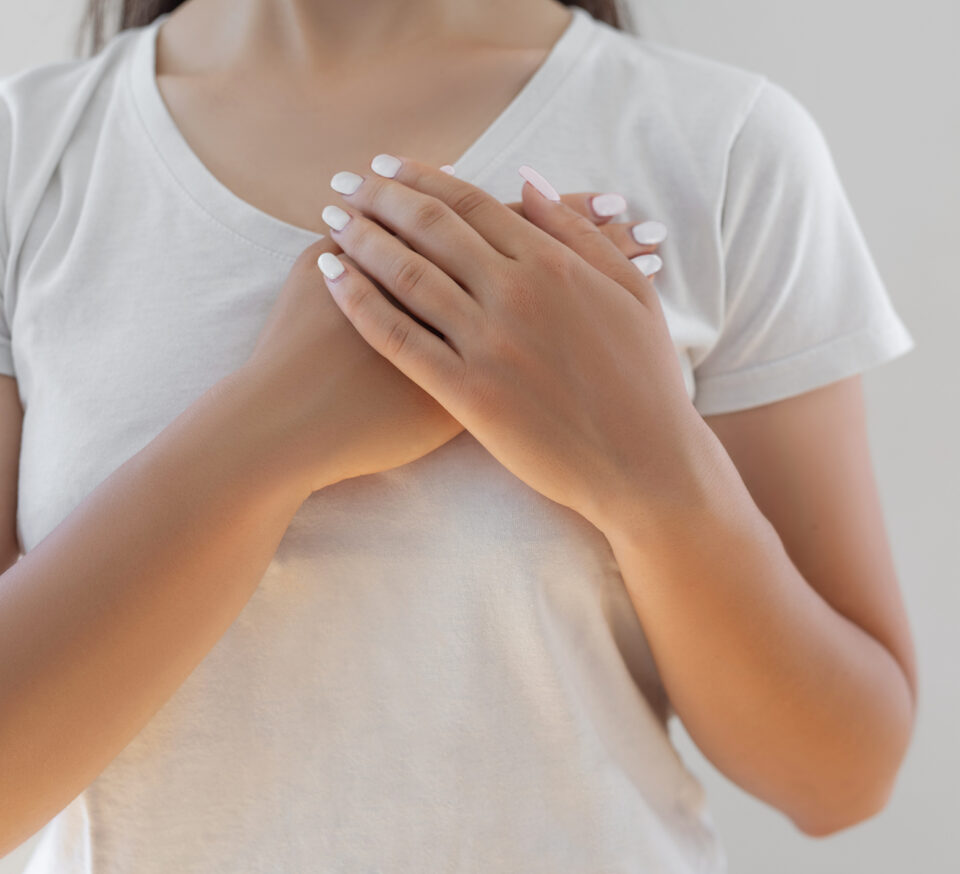 Do Cancer Pain Symptoms Vary By Person?
Cancer pain symptoms can vary by cancer type, severity, location, and the individual. These are the most common symptoms of cancer pain reported by patients:
Constant pain or pain that returns before the next dose of pain medicine
Less enthusiasm for activities you used to enjoy
Difficulty sleeping or getting comfortable
Changes in pain severity or location
Reduced mobility or ability to complete daily activities of living
How Are Cancer Pain Symptoms Evaluated?
If you experience any of the above symptoms, please discuss them with your cancer team of physicians. Try to keep track of where your cancer pain is located, when it began, how often you experience it, how long it usually lasts, things that worsen it, and how it affects your quality of life. If pain medicines make you nauseous, sleepy, or dizzy, your pain management program may need tweaking. Tell your doctor about any unexpected side effects. You may need to adjust your prescribed medications or dosages or seek alternative cancer pain treatments.
Can Pain Be Controlled in People With Cancer?
Cancer pain can be exhausting and debilitating, preventing people from enjoying daily activities. Cancer pain management is necessary to make patients feel as comfortable as possible. If cancer pain isn't addressed, it can make a person feel more depressed or anxious about their condition. Don't suffer in silence. Even severe cancer pain may be treatable. Many people manage their cancer pain through oral medications prescribed by their doctors.
Addressing cancer pain early is essential for pain management effectiveness. Managing cancer pain when it first starts can help it decrease over time. Although total cancer pain relief may not always be possible, Pain & Spine Physicians can help patients suffering from all types and stages of the disease find ways to lessen their pain. Treatments are recommended after we discuss your medical history, allergens, previous treatments and their effects, and current pain levels.
What Cancer Pain Treatments Are Available?
Cancer pain treatment can vary from over-the-counter pain relievers for mild or moderate pain to prescribed opioids for severe pain. Antidepressants, steroids, and anti-seizure medications are also often prescribed for cancer patients. However, pain medications are not the only cancer pain treatment available. Many people find cancer pain relief through acupuncture, massage therapy, meditation, hypnosis, physical therapy, and practicing relaxation techniques. Patients not wanting to rely on opioids may find effective cancer pain management at Pain & Spine Physicians. We may recommend the following cancer pain treatment options:
OsteoCool Tumor Ablations – OsteoCool uses radio frequencies to help burn a tumor and remove it (or, at the very least, reduce its size and its associated pain). This innovative treatment is used to help reduce tumors and cancer-causing cells within the bones of the spine and other areas. Ablation is also used to heat nerve endings in your spine to prevent pain signals from reaching your brain.
Spinal Cord or Peripheral Nerve Stimulators – We use spinal cord stimulation to help control your body's pain receptors to help you manage your pain more comfortably and effectively. During this procedure, we'll implant a small device to the rear side of your spinal cord and just above the buttocks using the smallest incisions. You'll be able to control the device to manage your pain as needed. This procedure is helpful for patients with sciatica, cancer, and other issues.
Epidural Steroid Injections – Epidural steroid injections are inserted into the epidural space in your spine, located between the protective sac of spinal nerves and the bone. This treatment is all-natural and non-invasive and is often recommended for treating herniated discs, sciatica, spinal stenosis, and other acute and chronic conditions. However, cancer patients may also experience cancer pain relief through these injections in the neck, lower back, and tailbone.
Sympathetic Plexus or Lumbar Blocks – Sympathetic blocks prevent pain caused by the body's sympathetic nerves that commonly regulate bodily functions, such as heart rate, blood pressure, sweating, and digestion. Patients with a cold, flu, high blood pressure, active infections, or who use blood thinners may not be able to receive this treatment. Talk to your doctor to see if you're an ideal candidate for a sympathetic block.
Joint Injections – If your cancer pain is related to your knee or shoulder joints, joint injections work well for many patients. Joint injections help people improve their mobility without any downtime or surgery. All-natural joint injections are among the safest and most convenient pain management treatments available. Our staff keeps up-to-date on the most advanced techniques to offer our patients numerous options to help them improve their quality of life.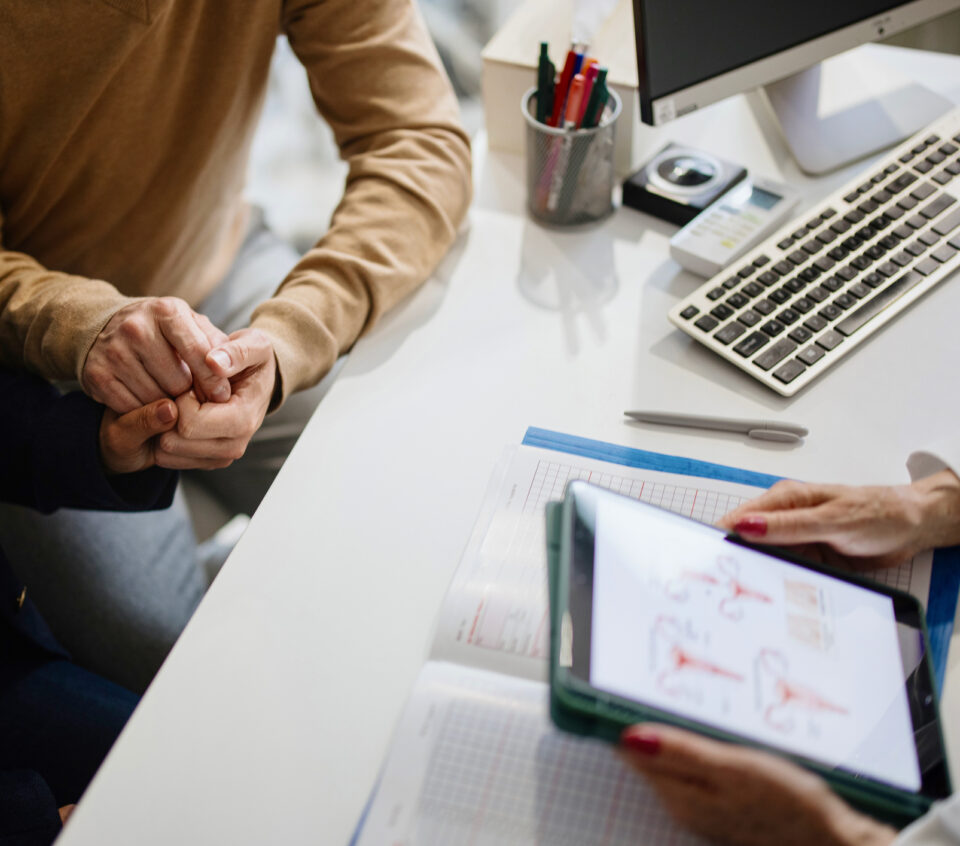 What Can I Do to Ease Cancer Pain Temporarily?
Over-the-counter pain relievers, prescribed medications, warm baths, ice packs, gentle massages, drinking plenty of fluids, and eating foods high in fiber can help alleviate cancer pain for some patients. If you take pain medications, ensure you're taking them as prescribed and on a regular basis.
When Should I Talk to a Cancer Pain Specialist?
If you develop new or worsening pain or symptoms, talk to your doctor about adjusting your pain management treatments. If you're not comfortable, your care team wants to know. You may not be getting the cancer pain treatment you need and deserve. Be honest when rating your cancer pain on a scale from 1-10. This will help the pain specialist understand your pain better to recommend the most suitable treatment plan. Many standard health insurance plans at least partially cover most cancer pain treatments. Talk to your specific insurance provider for more details about costs.
Why Do Some Cancer Patients Not Receive the Right Treatment?
Many patients are hesitant to discuss their cancer pain with their doctor. They fear it means their cancer is worsening, and they don't want to hear the diagnosis. Some fear the side effects of taking pain medications or utilizing other treatment methods. Many don't want to become addicted to opioids and aren't familiar with alternative treatments. You have the right to receive the best care possible and seek a referral to a pain specialist to make your cancer pain more manageable.
Why Choose Pain & Spine Physicians for Cancer Pain Relief?
Pain & Spine Physicians specializes in cancer pain management treatments for North Texas patients of all ages. We have multiple offices in the DFW Metroplex to serve you, including Dallas, McKinney, Frisco, Flower Mound, Sherman, and Southlake. We're committed to offering our neighbors and friends the most comprehensive and personalized treatment options.
Our goal is to help cancer patients find alternatives to surgeries and opioids to help reduce their inflammation, pinched nerves, and other issues caused by their cancers. Our staff is comprised of board-certified, award-winning physicians with many areas of specialty, including medicine, anesthesiology, surgery, rehabilitation, and interventional pain procedures. We genuinely care about our patients' mental, physical, and emotional health and well-being. Get the cancer pain relief you deserve.
Schedule an Appointment With Our Caring Pain Specialists
Don't let cancer pain stop you from enjoying your life. Contact Pain & Spine Physicians to schedule an appointment in North Texas. Whether you live in the DFW Metroplex or San Antonio, we can put together an individualized cancer pain management program just for you!
Don't Live With Pain. Call Now for Relief!