Skip to Content
Spinal Cord Stimulations (SCS)
What are Spinal Cord Stimulation Treatments?
The Pain & Spine Physicians aim to provide comfort to all those in the DFW Metroplex suffering from pain without the use of potentially dangerous and addictive opioids. We use spinal cord stimulation (SCS) as a means to control the pain receptors in the body and help you manage the pain easier and more effectively. Throughout our experience, we have seen far too many pain patients become addicted to medication prescribed as an attempt to manage chronic pain. We wanted another way to deal with the pain and help our neighbors and family in North Texas.
We found the solution with SCS. If other medications and procedures haven't worked to manage the pain experienced throughout your body, please call the Pain & Spine Physicians. We have five locations throughout the DFW Metroplex where you can receive treatment. You can call or visit to schedule your initial appointment and consultation. Don't go through this alone. Reach out to the number one team in the area when it comes to managing pain and getting the relief you need. We want to see our neighbors, family, and friends live pain-free lives and continue their active lifestyles.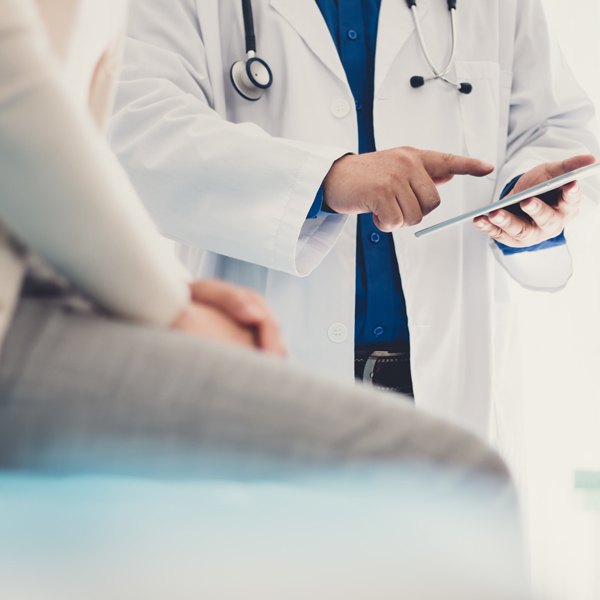 How Does Spinal Cord Stimulation Work?
The whole process begins by scheduling your consultation, so we can ensure you are a good candidate for the procedure. SCS isn't for everyone, but if you have tried spinal surgery or your spinal surgery resulted in the same amount or more pain afterward, then it's time to call the Pain & Spine Physicians. SCS implants a small device in the rear side of your spinal cord in order to lessen or completely relieve your pain. No bigger than a pacemaker, it is designed to send electric pulses through the spinal cord, which block pain signals from reaching the brain. We implant the device right above the buttocks using the smallest of incisions. Once inserted, you will have the ability to control your pain better with the control to turn it off and on as you need.
Treatable Pain Issues with SCS from Pain & Spine Physicians
As with most treatments for pain, the sooner you schedule your appointment, the easier we can help manage it. If you are suffering from any of the forms of pain below, reach out as soon as possible to get personalized care and treatment plans with SCS. We have helped patients in the DFW Metroplex get the pain relief they need for years. If you suffer from any of the following, we can help you return to your routine tasks at home and participate in extra-curricular events:
Arachnoiditis
When you have chronic pain, inflammation, and scarring of your spinal cord's protective lining.
Chronic Leg (Sciatica) or Arm Pain
Brought on by arthritis, nerve damage, or nerve damage in the spinal cord.
Complex Reginal Pain Syndrome (CRPS)
This advanced disease makes our patients feel persistent, chronic burning generally in the hands or feet.
Failed Back Surgery Syndrome (FBSS)
The surgery itself worked, but scar tissue builds up after the attempt to relieve yourself of chronic pain.
Other Chronic Pain
Peripheral vascular disease, multiple sclerosis, Spinal cord injury, angina, and stump pain.
What Happens After I Receive My SCS Device
Once we finish this minor surgical procedure, we will re-evaluate your pain and how you are doing. If cleared, we will send you home. In most cases, patients can leave right after, but if there is still significant pain we will require you to stay with us for further observations. After ten days of being home, our team asks for you to schedule a follow-up appointment. During this meeting, we will check on the incision to ensure it is healing properly. We also ask you to bring in your SCS remote control and product box, so we can check the programming and make the necessary adjustments if needed. If you have noticed issues or are not getting the relief needed, this is when we would make those tweaks to the device. Please be sure to mention and discuss any issues you have faced with it as well. We can also adjust any medications if you are facing issues with those. Results will vary depending on the patient, which is why we offer personalized care and work closely together to get you the right treatment. Remember to be upfront and honest about your experience with your medical professional at Pain & Spine Physicians.
Call Today for Help with SCS Pain Relief
When other pain relief treatments haven't worked, and you are still suffering every day, it's time to reach out to your friends at the Pain & Spine Physicians. We want to help our neighbors, friends, and family experience a pain-free life, and spinal cord stimulation devices can accomplish this for all of them. Call or visit one of our five locations in Dallas, McKinney, Frisco, Southlake, or Flower Mound, TX. Every patient handles pain in their own way, which is why we deliver individualized care and treatments, so if SCS isn't the answer, we will help you find the perfect solution.
Don't Live With Pain. Call Now for Relief!