Skip to Content
Vein Ablation for Varicose Veins
Varicose veins are twisted and ill-functioning veins that can reduce your aesthetic appearance and amplify pain and poor health. Varicose veins affect about 23% of all adults. While the veins themselves can be uncomfortable and unsightly, they can also indicate a more serious health problem like chronic venous insufficiency (CVI), which is a leading cause of achy legs, restless leg syndrome, swollen legs, and deep vein thrombus (DVT).
At Pain & Spine Physicians, we have several state-of-the-art offices across the DFW Metroplex where we can help you heal your varicose veins and prevent further damage from occurring. We've proudly served countless clients in the community to effectively reverse their symptoms and regain a high quality of life. We'll help you formulate a precise action plan for your vein ablation treatment.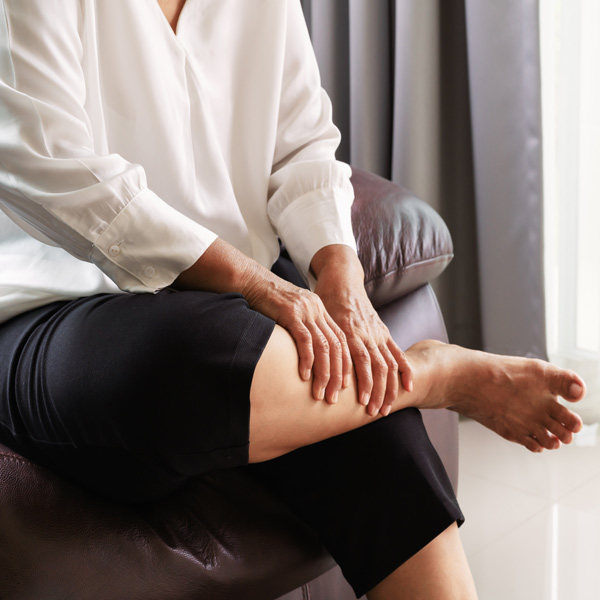 What Is Vein Ablation?
Vein ablation, also known as venous ablation, is a minimally-invasive technique that helps patients achieve relief from their varicose vein pain. Whether you are experiencing pain, inflammation, swelling, itching, discomfort, or throbbing, or don't like the appearance of your varicose veins, vein ablation will counter your symptoms and improve your mobility well as your self-esteem.
What Does the Vein Ablation Procedure Entail?
The vein ablation procedure is a multi-step process. First, we'll clean and sterilize your treatment area before using a numbing agent. We'll make a tiny incision and insert a catheter to reach your abnormal vein. Using an ultrasound to track the path of the catheter, we can guarantee both accuracy and precision while performing the procedure. As a minimally invasive procedure, no stitches will be needed to close the incision. We'll send you off with a simple bandage and compression wrap, and within a few days, you can resume daily tasks as usual.
Is Vein Ablation Treatment Right for Me?
Vein ablation should be considered if you have varicose veins and are seeking a worthwhile pain management treatment to alleviate your bothersome symptoms. Varicose veins can be easily spotted by their purple and red appearance and twisted, bulging nature that protrudes from the skin. If you're experiencing one or more of the following symptoms, vein ablation for varicose veins might be your best option for treatment:
Swelling
Aching
Irritation
Inflammation
Discoloration
Restless leg syndrome
Cramping
Open sores or ulcers
If your symptoms are mild, simply wearing compression socks can do the trick. Over-the-counter medicines like ibuprofen can also help to minimize your pain. Make an appointment with us today so we can determine the optimal treatment plan for you.
Schedule an Appointment With Pain & Spine Physicians Today
Choose Pain & Spine Physicians as your pain specialists in Texas. We conveniently feature locations in Southlake, Flower Mound, Dallas, Sherman, Frisco, and McKinney, all proudly providing state-of-art equipment and a passionate and dedicated team of doctors truly eager to help you heal. Contact our team today if you'd like to learn more about our world-class services or schedule an appointment to treat your varicose veins.
Don't Live With Pain. Call Now for Relief!