Skip to Content
Vein Ablation Treatments in North Texas
Over 23 percent of all adults suffer varicose veins at some point in their life. These twisted and ill-functioning veins can be detrimental to your health and getting them taken care of quickly will help you get back to a more active lifestyle. You will notice these veins as they become more apparent because they are purple-it red and become visible near the surface of the skin. Since they swell, they also cause pressure while making the veins twist and bulge.
Varicose veins are often a sign of a deeper problem, called chronic venous insufficiency.  CVI is a leading cause of restless leg syndrome, achy legs, swollen legs and can increase risk of deep vein thrombus (DVT).
We have had many experiences offering vein ablations to help treat varicose veins at our locations in the North Texas area. But we treat each patient individually because no two cases are the same. We also serve the entire DFW Metroplex to help as many as we can in North Texas. Call today to let us help you properly treat your varicose veins before they become even more problematic.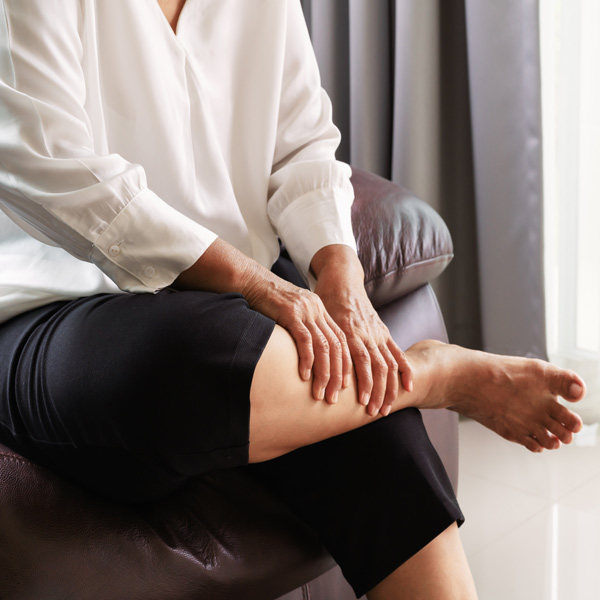 How Does Vein Ablation Help Varicose Veins?
Once you develop varicose veins, they may not be too harmful to the body. You may not even know you have them until you physically see them. If you leave them unchecked, though, they cause serious harm to your whole body and not just the affected area. You can suffer from rashes, bleeding, sores, infections, blood clots, and leg ulcers. The Pain & Spine Physicians use vein ablation to help remedy some of the problems, but there is no cure for this issue, and no 100 percent preventative measures. When our specialists use ablation as your means of treatment, we use heat from radiofrequency to help close the vein and prevent it from swelling further.
Other Treatments for Varicose Veins
There are many other treatments we can suggest depending on how severe the veins have gotten and what stage you are in with them. Compression socks are the most non-invasive suggestion we can offer. These help your veins push the blood back up the leg. You can find these in most pharmacies and medical supply stores. Another treatment involves the use of anti-inflammatory medication. You can use over-the-counter versions of aspirin or ibuprofen to help reduce swelling.
Are You a Good Candidate? Call Pain & Spine Physicians Today!
If you are ready to relieve the pain relief caused by your varicose veins, call the Pain & Spine Physicians to see if you're the right candidate for vein ablation. Our staff will work with you in your initial consultation to ensure this is the correct procedure for you. If not, we will work together to find a better treatment solution. We have offices in Flower Mound, Frisco, Southlake, Richardson, and McKinney to help all those in North Texas with varicose veins and more. Reach out today to schedule an appointment.
Don't Live With Pain. Call Now for Relief!