Skip to Content
Transcranial Magnetic Stimulation (TMS)
Depression Treatments in North Texas
The Pain & Spine Physicians offer a new completely noninvasive depression treatment process for those in the DFW Metroplex looking for help. We understand how difficult it can be to seek treatment of this nature, but we want to give you a better way of coping and finding assistance. We also don't want you to have to rely on potentially dangerous opioids to deal with the pains associated with depression.
If you are looking for a different way to cope as well, call us to schedule your initial consultation. Our team will help decide if Transcranial Magnetic Stimulation (TMS) is right for you. This treatment uses magnetic pulses to stimulate your brain's nerves to help with symptoms of depression. We have found this method to be quite useful for residents all over North Texas. We are here for you. Please reach out to us today or visit one of our several locations staffed with experienced medical experts.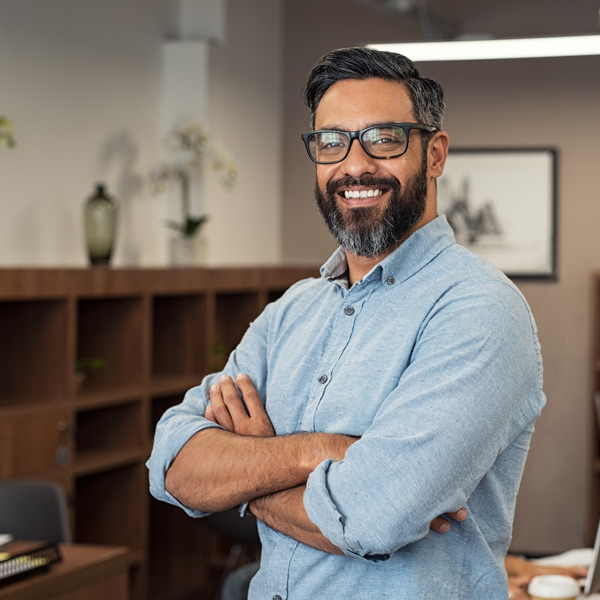 Benefits of Transcranial Magnetic Stimulation
Our depression treatment using Transcranial Magnetic Stimulation requires multiple sessions to be performed daily. Each session lasts about 60 minutes. All cases will be different depending on your personal symptoms and feelings. We work together to tackle this disease, and much will depend on your communication with our team. Since this process is totally noninvasive and doesn't require the use of drugs, you will be able to visit the office, receive your treatment, and go about your day as usual. You will remain awake throughout your time in the office. No need to schedule rides, and you can return to work right after we finish.
Call Pain & Spine Physicians Today for Help
If drugs and other depression treatments haven't worked in helping you feel better day-to-day, TMS may be for you. We have found great success from the residents of Flower Mound, Frisco, Southlake, Dallas, Richardson, San Antonio, and McKinney. Having five locations around North Texas means there is a place close for you to seek assistance when dealing with this debilitating disease. If you think we can help you with your depression, please give us a call today to schedule your first appointment.
Don't Live With Pain. Call Now for Relief!