Skip to Content
Effectively Managing Sciatic Nerve Pain for Texas Patients
If you've been diagnosed with sciatica, you likely have questions. What is this condition? How did you injure your sciatic nerve? What can be done to minimize your pain and make you more comfortable? When you need sciatic nerve pain relief, Pain & Spine Physicians is in your corner. We can help you manage your sciatic nerve pain at any of our North Texas offices. Below, you'll find answers to the questions we often hear from patients regarding sciatica. Reach out to us to learn more about our available sciatica treatments and how our pain specialists can make a difference in your quality of life!
What Is the Sciatic Nerve? What Is Sciatica?
The sciatic nerve extends from your lower back to the back of your legs and is the longest nerve in your body. When it gets injured or compromised, pain can spread from your lower back to your hips, buttocks, and the back of either or both of your legs. Sciatica is an umbrella term for the collection of symptoms associated with sciatic nerve pain. Sciatica symptoms are usually felt on only one side of your body, but not always. The sciatica experience may vary by individual.
What Causes Sciatic Nerve Pain?
Sciatica is often caused by something putting pressure on your body's sciatic nerve. This could be caused by a spinal bone misalignment, a spinal bone overgrowth (bone spurs), a bulging or herniated disc, or a pinched nerve. Poor posture can cause sciatica over time, as can acute injuries, diabetes nerve damage, and repetitive motions that gradually shift the position of your spinal vertebrae.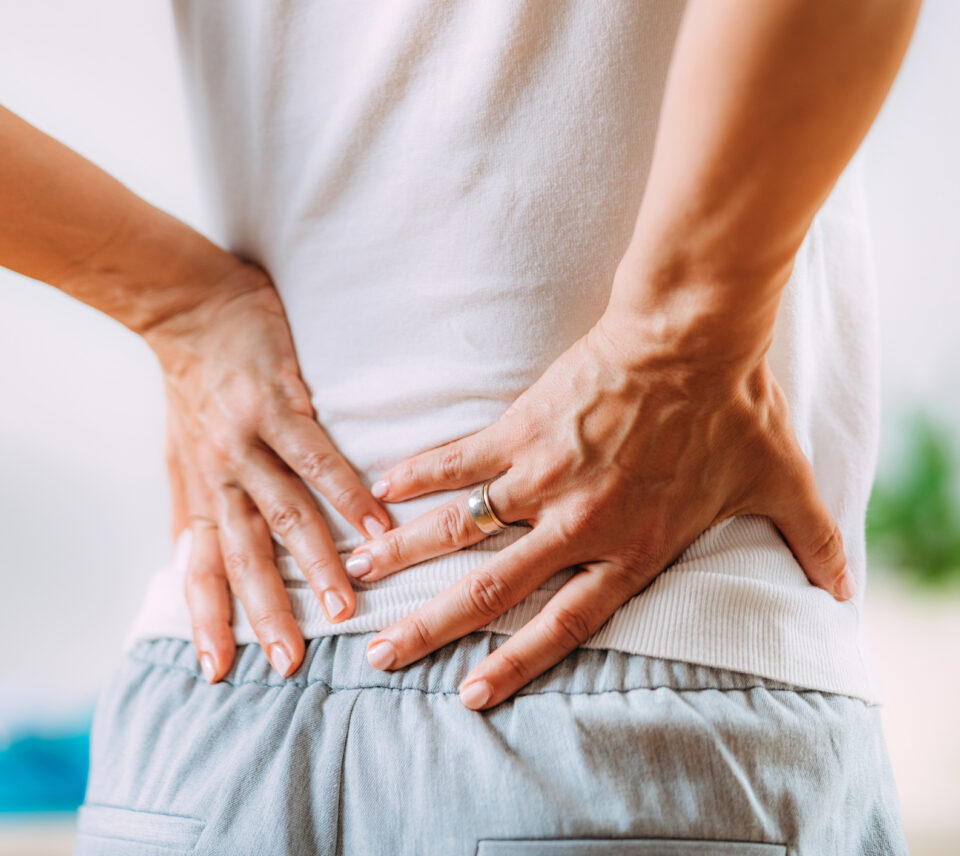 What Are the Common Symptoms of Sciatica?
You'll likely know when you're experiencing sciatic nerve pain. Sciatica makes it nearly impossible to get comfortable, with the pain worsening if you sit or stand. Sciatica symptoms can vary by person and severity, but they generally include the following:
Pain that radiates from the back to the hips and down one or both legs
Tingling in one or both legs
Leg weakness or numbness
Pain that worsens when standing, sitting, bending, or twisting
When Should You See a Doctor for Sciatica Pain?
Mild to moderate sciatica symptoms may go away with self-care. However, sciatica is a condition that can have recurring flare-ups, which damage nerves over time. You should seek urgent medical attention if your sciatica symptoms include the following:
Weakness in the affected leg
Loss of feeling in the affected leg
Loss of bladder or bowel control
How Can I Manage My Sciatic Nerve Pain?
Minor sciatic nerve pain may improve with self-care, such as applying hot or cold packs to the area to reduce inflammation and swelling. You may also take over-the-counter pain relievers, including nonsteroidal anti-inflammatory drugs (NSAIDs) or muscle relaxers. Many people with sciatica also benefit from stretching routines, physical therapy, acupuncture, massage therapy, or visiting a chiropractor for spinal adjustments to realign their spinal vertebrae and discs. More severe sciatic nerve pain may require a pain specialist for alternative treatment options.
How Do Doctors Diagnose Sciatic Nerve Pain?
When you visit the Pain & Spine Physicians location nearest you, our pain specialists will pinpoint the cause of your sciatica before recommending a sciatica treatment plan. We diagnose sciatic nerve pain by completing a thorough physical exam and asking you questions about your medical history, lifestyle, and occupation. We may have you complete certain physical tasks, such as performing squats, walking on your toes, or lifting your leg without bending your knee, to see how your body reacts. If you have severe sciatica pain or pain that hasn't improved, we may order medical image testing, such as an MRI, CT scan, spinal X-rays, or a diagnostic ultrasound, to get a better picture of what's happening inside your body. Medical image testing helps us diagnose issues such as a herniated disc or pinched nerve.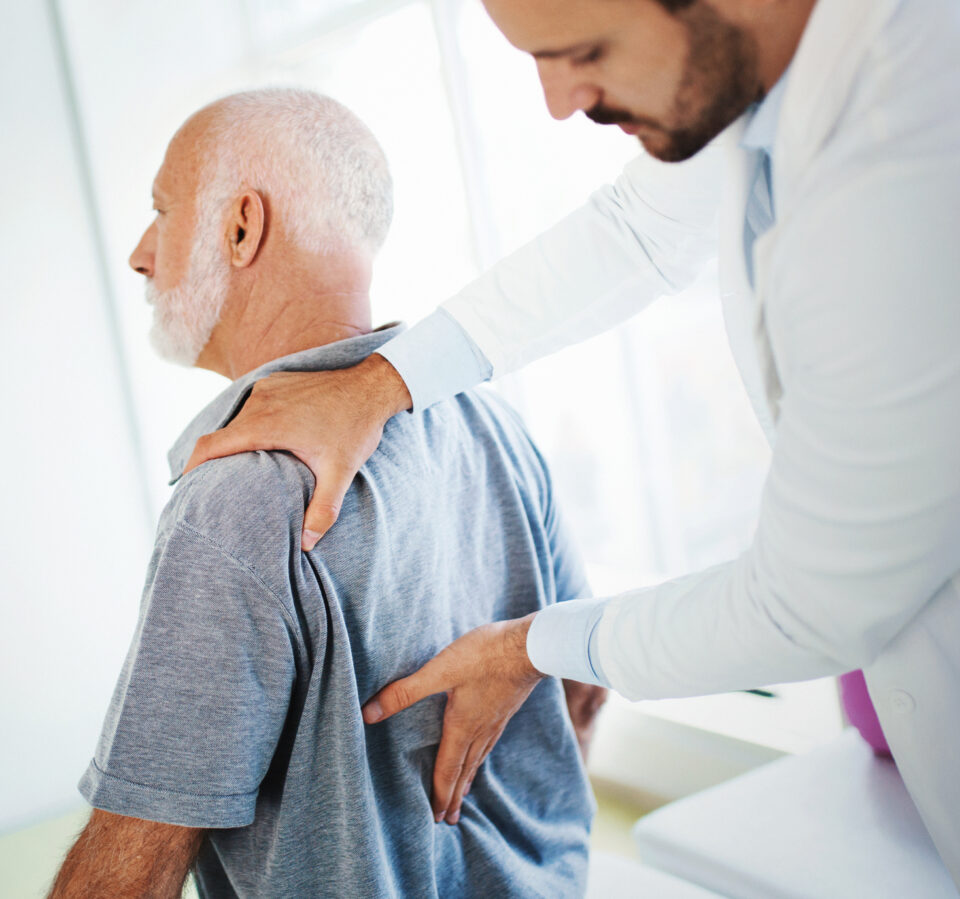 How Do We Treat Sciatica at Pain & Spine Physicians?
At Pain & Spine Physicians, our goal is to help you find lasting sciatica pain relief. If your pain doesn't seem to get any better with self-care and rest, we may suggest one of these sciatica treatments:
Epidural Steroid Injections – These injections are injected into the epidural space between your spinal cord and nerve roots. The effectiveness of epidural steroid injections will vary by patient. Some may find long-lasting sciatica pain relief for years, while others may require injections every few weeks or months to keep their pain at bay. We typically suggest combining epidural steroid injections with physical therapy or rehabilitative exercises to prevent inflammation.
Caudal Steroid Injections – These injections are injected into the caudal canal in your lower back. Many patients experience reduced inflammation and sciatica pain relief lasting several months or longer after one of these injections. Multiple injections may be necessary, as their effectiveness varies by individual.
Regenerative Epidural Injections – We recommend regenerative cell products for patients who may be sensitive to steroids (typically people with diabetes, as steroids can increase the body's blood sugar levels). Regenerative cell products are usually plant-derived or from a patient's own body. Depending on the patient's needs, these products are injected in the epidural space or caudal canal.
If you've explored medications, physical therapy, and steroid injections and your sciatica pain hasn't improved, you may require surgery. During surgery, a doctor may remove the portion of a herniated disc or a bone spur that's been pressing up against the sciatic nerve.
What Questions Should You Ask Your Doctor About Sciatica?
When preparing for an appointment to discuss your sciatica, be sure you write down your sciatica symptoms and when they began. Your doctor will also want to know about any recent injuries and your medical history, including what medications, vitamins, and supplements you take. Many people find it helpful to bring a close family member or friend to their appointment to help them process the information and ask questions about available treatments. You should feel comfortable discussing your condition and symptoms with your doctor. Questions to ask include:
What's the most likely cause of my sciatic nerve pain?
What tests do you recommend to diagnose my issue?
Will I need to have surgery, or are there other alternatives?
What self-care measures should I continue or stop?
What can I do to prevent my sciatica pain from returning?
How Can You Prevent Sciatic Nerve Pain From Recurring?
Individuals at a greater risk for developing sciatica include people between 30 and 50, pregnant women, manual laborers, diabetics, and individuals who are overweight. Sciatica is a condition that can flare up multiple times in a person's lifetime. Ways to prevent recurring sciatic nerve pain include:
Maintaining a healthy weight
Exercising regularly
Practicing good posture
Using your knees when lifting
Sleeping on your side with a pillow between your knees
Lying on your back with supporting pillows for your neck and knees
Quitting smoking
Carrying your wallet in a pocket or jacket
Maintaining a stretching routine
Avoiding sitting for long periods – get up and move!
Why Choose Pain & Spine Physicians to Treat Sciatica?
Pain & Spine Physicians has board-certified doctors offering world-class care for those seeking sciatica pain relief in North Texas. Whether you live in the DFW Metroplex or San Antonio, our friendly pain management experts are here to help. We cover a broad spectrum of specialties, including medicine, anesthesiology, surgery, rehabilitation, psychiatry, and interventional procedures for pain. Our offices offer convenient appointment times to fit your busy schedule. Our goal is to work together to create a customized sciatica treatment plan that helps you resume normal activities and live an active lifestyle. Our physicians are trained to treat over 50 types of acute and chronic pain, so you can rest assured you're in capable healing hands when you choose us for pain relief.
Multiple Locations Offering Sciatica Pain Relief in Texas
Don't ignore the early warning signs of sciatica pain. The longer you wait to seek sciatica treatment, the more debilitating the pain can become. Pain & Spine Physicians has accessible locations in McKinney, Flower Mound, Frisco, Dallas, Southlake, and Sherman to serve patients of all ages and backgrounds. Contact our team today to schedule an appointment to find a treatment plan that works for you!
Don't Live With Pain. Call Now for Relief!