Skip to Content
Pain & Spine Physicians Treats Sciatica Issues
Your sciatic nerve begins in the lower back area of your body and extends down to the back of your legs. If it gets injured it or there is pressure applied to it, you can cause pain throughout your lower back which then spreads to the hips, buttocks, and the back of either leg. When this happens though, patients throughout the DFW Metroplex can rely on Pain & Spine Physicians to get the relief they need. Give us a call today to schedule an appointment. If you feel the pain worsening when you cough, sneeze or sit, it is especially important to see us right away for help. The pain will only continue to spread without the proper treatments, and most cases do not get better on their own.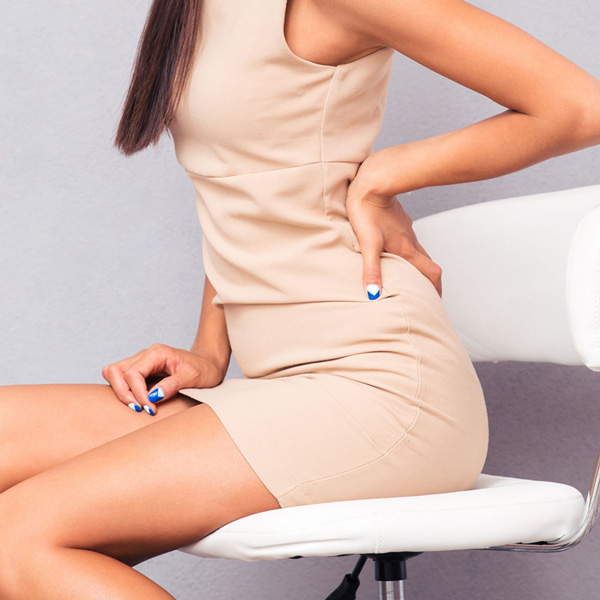 Who is at Risk for Pain from Sciatica?
If your job requires you to continuously lift heavy objects or stand on your feet for long periods, you could potentially be at risk for pain from injuring your sciatic nerve. The average age of patients suffering from sciatica is 30-50, and pregnant women are also considered at-risk because of the pressure placed on the sciatic nerve due to the uterus. Another cause for sciatica stems from arthritis of the spine. There are ways you can prevent this issue from flaring up:
Exercise regularly
Keep a good posture whether sitting or standing
Use your knees when lifting and not your back
Carry your wallet in your pocket or jacket when sitting
Maintain a stretching routine
How Do We Diagnose Sciatica?
We run multiple physical tests such as having you perform squats, walk on your toes, and then heels, lifting your leg from the seated position without bending at the knee. Our specialists will be able to determine where the pain is coming from through these physical tests. We can also use MRIs and other imaging tests to discover where the pinched nerve is to help determine if it's sciatica.
How Do We Treat Sciatica?
Depending on your unique pain experience, we will curate a healthy and helpful treatment regimen to get you quick relief for your sciatica. If you have minor pain, hot and cold packs can be applied to reduce the swelling. If the pain is severe, there are pain medications such as Acetaminophen and nonsteroidal anti-inflammatory drugs (NSAIDs), we prescribe to give you reprieve from the issues you face surrounding the pinched nerve. Stretching routines have also been proven to assist after suffering from sciatica issues. Be sure to ask your pain physician about all your available options when seeking treatment.
Epidural Steroid Injections
Epidural steroid injections are injected directly into the area around your sciatic nerve to reduce inflammation and relieve symptoms. They are injected into the epidural space located between your spinal cord and nerve roots. While the duration of steroids is temporary, the relief from epidural steroid injections can be long-lasting, from weeks to many years, and will vary by patient. By delivering the steroid medication to the source of the pain, the primary benefit of these injections is the reduction of inflammation and faster pain relief for flare-ups (when compared to oral medications). Many patients benefit the most from a combination of this treatment and rehabilitative exercises to keep the inflammation from recurring.
Caudal Steroid Injections
Caudal steroid injections are injected into your caudal canal, which is found in your back just below the lowest portion of your spinal cord. Similar to epidural steroid injections, they reduce inflammation and relieve sciatica symptoms. Relief from caudal steroid injections will vary by patient. Some patients experience pain relief that lasts several months or longer. Patients who find this treatment successful may visit us for periodic injections to alleviate their sciatica symptoms.
Regenerative Epidural Injections
For patients that have a sensitivity to steroids, such as diabetics, regenerative cell products have been used to reduce inflammation and decrease pain. These products can be plant-derived or from a patient's own body. Examples of these include the homeopathic medicine TRAUMEEL, or regenerative products. These products are delivered via and Epidural or Caudal approach as above.
Schedule Your Appointment Today!
The longer you allow your sciatica issue to develop, the worse off the nerve will become. Your treatments could end up costing far more than they would if you called at the first notice of the problems. Pain & Spine Physicians in the DFW Metroplex are here to give you quick relief. Call to schedule your appointment today!
Don't Live With Pain. Call Now for Relief!