Skip to Content
Restless Leg Syndrome Treatments in North Texas
Restless leg syndrome (RLS) affects nearly ten percent of the United States population and can impact men and women. Patients will experience an uncomfortable feeling in their legs akin to it falling asleep. It becomes a real issue when they are sitting or lying down, which can significantly impact their sleep schedule. The intensity of restless leg syndrome can range anywhere from mild to intolerable. RLS can often go undiscovered or misdiagnosed. Still, you can trust the experience from the specialists at Pain & Spine Physicians to properly recognize it and begin to give the known successful treatments.
While noted as a pain disorder, it can also get categorized as a sleep disorder because of the impact it can have on your cycle. We will help you determine the best course of action for treatments in the initial diagnosis. Since there is no specific test for RLS, we will base our findings on family history, current medication, similar symptoms, and more. Schedule your appointment today to see how we can help your RLS.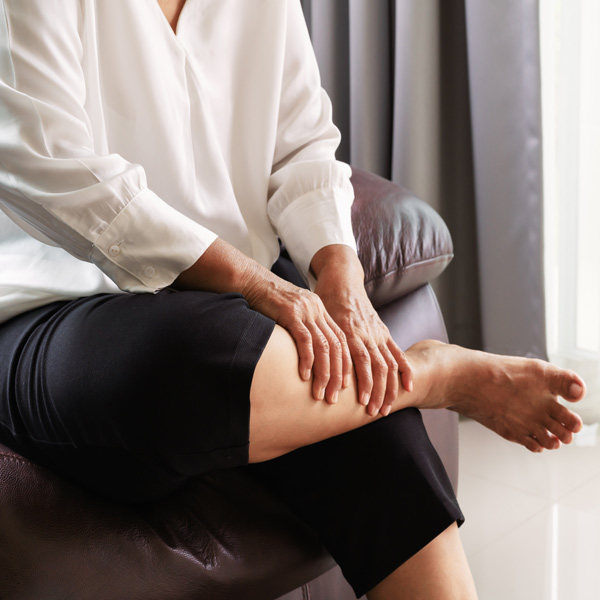 What Causes Restless Leg Syndrome?
While there is no direct cause of restless leg syndrome, it is widely believed your family's genes play a role. Five percent of diagnosed patients also have family members who received the same diagnosis. RLS is also apparent in those suffering from alcoholism and sleep deprivation. There is a myriad of other factors in the development of RLS, such as:
Chronic Disease
Parkinson's disease, peripheral neuropathy, vascular disease and diabetes have all triggered RLS symptoms in patients.
Medical Conditions
Patients experiencing low iron blood counts, kidney failure, and lesions on the spinal cord have shown symptoms of RLS, but proper treatments give patients relief.
Medications
Antinausea, antipsychotics, antidepressants, and other drugs containing antihistamines can all worsen the symptoms of RLS. When seeking help, make sure to mention if you are currently using any of these.
Pregnancy
Some pregnant women have been diagnosed with RLS in their final trimester, but once they deliver the baby the symptoms tend to disappear after a month or so.
Call the Pain & Spine Physicians to Get Relief from RLS
If you are having trouble with sleeping or are feeling pain throughout your legs or arms and moving them around is the only way you have found to get relief, call the professionals at Pain & Spine Physicians. We have many different locations within the DFW Metroplex to better serve the communities of Flower Mound, Frisco, Southlake, Dallas, Richardson, San Antonio, and McKinney. Get the sleep you deserve and allow us to get you adequately diagnosed today.
Don't Live With Pain. Call Now for Relief!