Skip to Content
Shoulder Pain Treatments in the DFW Metroplex
Your shoulders are constantly on the move whether you think about or not. Suffering a severe injury, or having acute shoulder pain, can lead to you not being able to perform daily functions. Reaching for your box of cereal in morning, bathing, driving, and even getting dressed all become problematic with shoulder pain. You can also lose sleep due to this pain because you may not be able to get comfortable.
If you have issues with any of the above or feel any sort of stiffness in the shoulders, you should schedule an appointment with the pain specialists at Pain & Spine Physicians. Our specialists have studied all available methods to deliver relief to our neighbors and friends. We work with you to find the perfect treatment to meet your pain to get you back to a regular routine. Call today to schedule your appointment!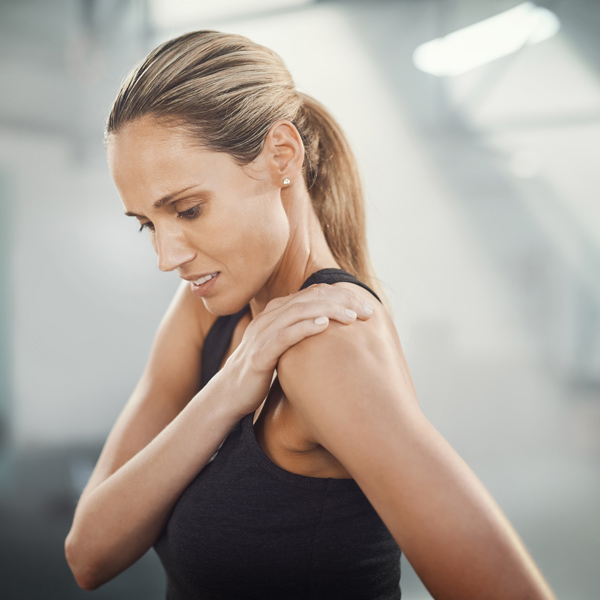 What Causes You to Feel Shoulder Pain?
There are many ways you can injure your shoulders to create acute and chronic pain issues. You could simply sleep in a strange position, straining the muscles or completely tear them in a weightlifting accident. No matter how you caused injuries to your shoulders, you will want to see a specialist to prevent the pain from spreading. We aim to get your shoulders healthy enough to perform necessary daily functions again.
Common Injuries Suffered to Your Shoulders
Just as there are many different ways to injure and cause shoulder pain, there are many different injuries you can sustain. Thanks to our experience you can count on the medical professionals at Pain & Spine Physicians to get you the help you need because if you've injured it, we've treated it. Here are some of the most common shoulder pain injuries we've helped North Texas with:
Dislocation
Separation
Fractures
Cartilage & Muscle Tears
Impingement
Frozen Shoulder
And many more
Reach Out to Pain & Spine Physicians for Relief
All our specialists at Pain & Spine Physicians have studied many different ways to get you're the relief you need for shoulder pain, no matter how it's caused. Residents of Flower Mound, Frisco, Southlake, Dallas, and McKinney have trusted us for many years with our treatments and because we treat them individually. Not everyone suffers shoulder pain the same way. Call us today to schedule an appointment at whichever office is convenient for you and get the solution you need today!
Don't Live With Pain. Call Now for Relief!