Skip to Content
Knee Pain Treatments in the DFW Metroplex
Living with knee pain can make your life difficult when attempting to get around either around the house or getting to work. Let the professionals at Pain & Spine Physicians in North Texas help you walk or run comfortably again with state-of-the-art treatments without using opioids. Our specialists favor knee injection therapy as the best way to bring you back to your feet. Other pain physicians rely on pain medications, hot/cold treatments, over-the-counter pain relivers, but with the specialists at our office you receive more natural remedies first to help you achieve your desired results. We can discuss other treatments as well to help your knee pain and other joints.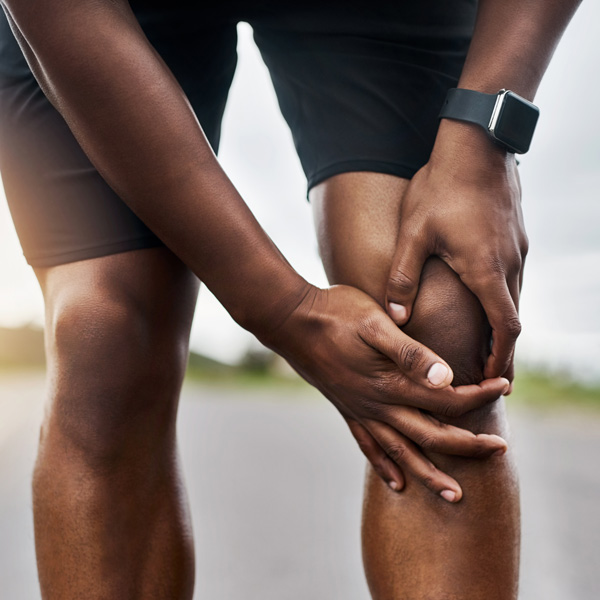 Causes for Knee Pain and Injuries
Whether you have knee pain because of aging, overuse, or due in part to an underlying condition such as arthritis or fibromyalgia, the team at Pain & Spine Physicians can help you get to the root cause. After your first appointment, we will help determine the cause and then build a personalized treatment plan to get your relief quickly. Our treatments will also be based on how the initial injury occurred because it may not be as obvious as a physical injury. We have seen many different causes for this pain such as:
Bursitis
Osteoarthritis
Patellar Tendinitis
IT (iliotibial) Band Syndrome
Osgood-Schlatter Disease
Patellofemoral Pain Syndrome
Call Pain & Spine Physicians for Knee Pain Relief
Dr. Hayee, Vu, and Ali are board-certified, award-winning doctors with an excellent reputation of being some of the top pain management physicians in the United States. They use their continued knowledge and experience to find the perfect remedy for your knee pain and more. Residents of Flower Mound, Frisco, Southlake, Dallas/Richardson, San Antonio, and McKinney have sought their help for many years because they have developed a trustworthy reputation for delivering relief.
Don't Live With Pain. Call Now for Relief!