Skip to Content
VIA Disc Treatment in DFW
What is VIA Disc?
At the Pain & Spine Physicians offices, we offer innovative VIA Disc treatment for patients suffering from chronic lower back pain in the DFW Metroplex. If your low back pain is caused by discogenic pain or degenerative disc disease, VIA Disc could change your life by lowering your pain levels. It can relieve pain, reverse damages, and repair discs from the inside. The VIA Disc NP Allograft therapy is a non-surgical way to help patients live a life without pain. The treatment utilizes micronized disc material and allogeneic tissue and repair and restores degenerative discs. Our team offers world-class care and compassion for patients seeking help for chronic pain. We'll help determine the best treatments to alleviate your pain levels. Contact us today to learn more.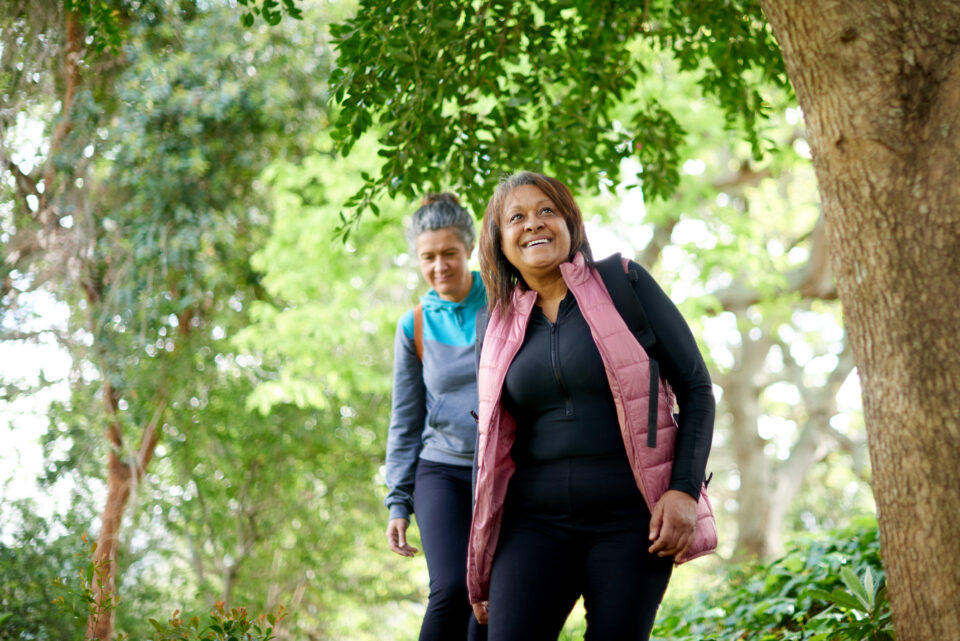 Indications for VIA Disc Treatment
Chronic low back pain is often caused by wear and tear of the lumbar intervertebral discs. Loss of water in the discs happen over time, leading to dehydration and degeneration. Previously, there was no way to reverse this degeneration, leaving permanent and painful damage. One of the most significant problems of degenerated discs is they are not always immediately painful. When the damaged disc starts to develop cracks and tears, you're susceptible to severe pain and further injury. Indications for chronic low back pain include discogenic pain and degenerative disc disease.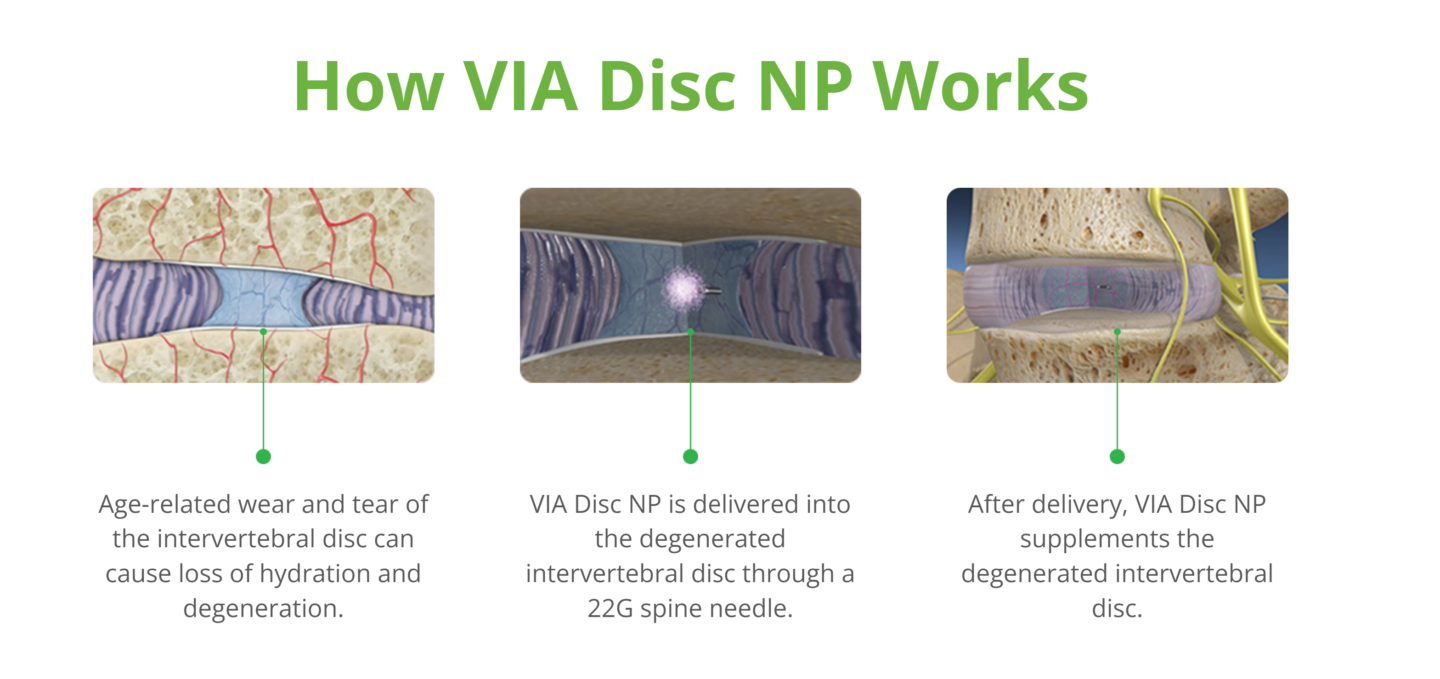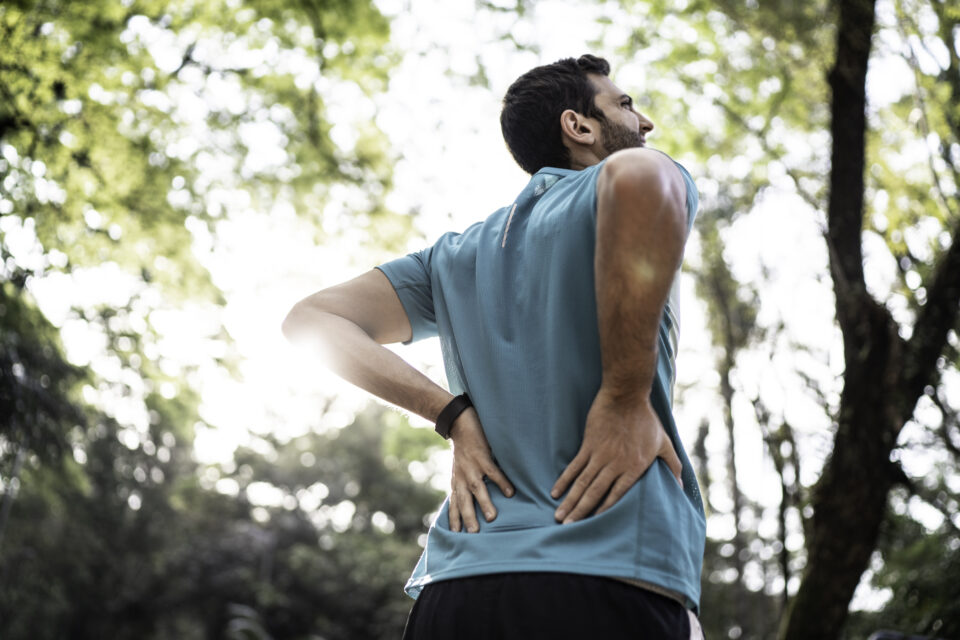 VIA Disc NP Procedure Expectations
The VIA Disc procedure includes:
Before VIA Disc treatment, we will combine nucleus pulposus particulate with saline to deliver into your intervertebral disc.
We can use numbing medicine or sedation to ensure you feel no pain during the procedure.
We will use X-ray guidance to take make sure the disc material in placed correctly during the treatment.
We will insert a needle into your skin and muscle into the center of the intervertebral disc and begin delivering the treatment into the center of the intervertebral disc.
You may experience pain and soreness following the procedure due to increased pressure. We will prescribe pain medications if needed to alleviate any discomfort.
In a few weeks, you should notice a drastic change in pain levels.
Call Pain & Spine Physicians Today 
The Pain & Spine Physicians are committed to helping you lower pain levels and live a full life. The innovative VIA Disc treatment is one of the best ways to alleviate chronic back pain. Most patients only need one treatment of VIA Disc to relieve chronic back pain.  It is covered by some insurances.   If you're suffering from discogenic pain or degenerative disc disease, we can help you. We are passionate about finding a modern treatment to lower your pain without invasive surgery. We Contact any of our North Texas board-certified award-winning medical offices in Richardson, McKinney, Frisco, Southlake, and Flower Mound. Contact us today to schedule an appointment.
Don't Live With Pain. Call Now for Relief!